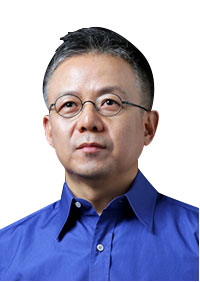 세상에서 일어나는 일엔 우연偶然이 없다. 마땅히 일어나야하는 장소와 시간에 우연을 가장한 필연必然이 등장한다. 그런 일은 우리 눈엔 불운이기도 학고 동시에 행운이기도 하다. 행운이 가져다준 시간은 소리도 없이 금방 사라져 잊혀 지지만, 불운은 우리를 공포로 몰아놓고 영원히 지속될 것처럼 서성인다. 불운은 행운을 위한 수순이며 행운은 너무 좋아하지 말하는 경고다. 우리는 그런 불운을 경험하고 있다.
어리석은 자는 이 시련을 우연으로 치부하고 지나가기만을 기다린다. 신에게 매달려 기도하는 행위가 전부다. 그런 시련은 또 오게 되어있다. 그것이 자연의 순환이며 섭리다. 스토아철학자들은 이런 상황에 인간이 지녀야할 마음가짐을 '프리메티타치오 말로룸'premeditatio malorum이란 라틴어 표현을 통해 준비시켰다. 이 문구의 의미는 '최악의 상황을 미리 예상하고 숙고하기'란 의미다. 회의적이며 심지어는 염세적으로 들릴 수 있는 이 문구는 정반대의 의미를 지녔다. 인생에서 예기치 못한 불운은 일어나기 마련이니, 그것을 미리 마음으로 준비하고 극복하라는 말이다.
'운명의 수레바퀴'를 돌리는 운명의 여신인 '포르투나'Fortuna는 나에게 잠시 맡긴 부, 명예, 권력, 건강을 한 순간에 앗아갈 수 있다. 그녀는 정의와 공평의 여신으로 과도한 배분을 싫어한다. '프리메티타치오 말로룸'은 긍정적이며 희망적이다. 내가 지금 누리고 있는 행복은, 금방 사라질 수 있다는 걱정과 근심을 넘어서, 그것을 소중하게 여기고 감사할 대상이다. 이 문구는 당연하게 여기는 우리의 마음에 대한 경고이자, 오늘 하루를, 일생의 마지막 날처럼 살고 싶은 간절한 마음이다.
로마 철학자이자 권력자였던 루키우스 세네카(기원전 4년-기원후 65년)처럼 시련에 익숙한 사람도 없을 것이다. 그는 두 로마 황제들에 의해 연달아 사형선고를 받았다. 37년엔 칼리굴라가, 41년에 클라디우스가 자신들과 버금가는 부와 명예를 쥔 철학자 세네카를 그냥 둘리가 없었다. 그는 칼리굴라의 여동생과 부적절한 관계를 가졌다는 음모에 걸려들어, 8년 동안 코르시카 섬으로 유배당했다. 그의 시련은 거기서 끝나지 않았다. 세네카는 운명적으로 앞으로 황제가 될 어린 네로의 과외선생이 되고 국가법무관으로 일하고 54냔 네로가 황제로 등극하자 그를 섭정하며 로마제국의 제2인자가 되었다. 그 후 네로의 과욕을 목격하고 62년, 네로에게 간청하여 정계에서 물러난다. 그는 캄파니아로 이주하여 칩거생활을 하면서 삭색과 글쓰기로 인생을 마칠 참이다. 운명은 그를 거기서 평안하게 삶을 마치지 못하도록 다시 요동첬다. 65년에 발각된 네로황제의 폐위 역모인 소위 '피소의 음모'에 연루되어 자살을 명령받았다. 그는 가족들이 지켜보는 가운데 뜨거운 증기목욕탕에서 동맥을 끊고 자살하였다.
세네카는 자신의 죽음을 예견하였다. 네로의 자살명령이 내리기 직전, 그 불안한 인생의 마지막 해인 65년에 인생의 유작이자 걸작을 남겼다. 그 책이 De Providentia 즉 <섭리에 관하여>라는 여섯 단락으로 구성된 책을 썼다. 그는 플라톤의 대화형식을 빌려, 네로 황제 당시 시실리의 행정장관이었던 루킬리우스와 대화형식을 취했다. 이 책의 원제목은 이렇다;
Quare bonis viris multa mala accidant, cum sit providentia
만일 섭리가 존재한다면, 왜 불운이 선한 사람에게 일어날까?
성서의 <욥기>에 등장하는 옵의 외침과 유사하다. 이 에세이는 루킬리우스가 세네카에게 시련과 역경이 도덕적으로 선한 사람에게 일어나는 이유를 이성적으로 헤아리려는 시도다. 세네카의 고민은 동시대 로마제국의 박해를 받고 있던 초기 그리스도교인들의 고민이기도 하다. 그들로 로마제국이 미신을 들여놓아 전쟁과 역병을 창궐시켰다는 혐의로 박해를 받고 있었다. 그리스도교인들은 그들의 박해이유를 종말론적으로 해석하였고, 세네카는 개인의 시련을 철학적인 해석을 시도하였다.
세네카는 여섯 장으로 구성된 책을 다음과 같은 질문으로 시작한다.
"오, 루킬리우스여! 당신은 나에게 질문하였습니다.
"만일 산의 섭리가 세상을 지배한다면,
왜 선한 사람들에 이 많은 어려움들이 떨어지는 것입니까?""
<섭리에 관하여> I.1.1
세네카는 성서에 등장하는 외아들 이삭을 제물로 바쳐야하는 아브라함처럼, 모든 재산과 열 명의 자식을 사고로 잃고 자신은 피부암이 걸린 동방의 의인이자 부자인 욥처럼, 세상에 일어나는 불운에 대해 고민하기 시작한다. 자신도 네로의 명령으로 살아있을 날이 며칠 남아있지 않다는 사실을 실감하면서, 인생에서 일어나는 시련의 문제를 파고들었다. 그는 신과 인간은 '우정'으로 묶여있다고 믿었다. 신은 인간에 대한 우정을 져버리는 적이 없다. 신은 인간이 이 시련을 통해 살아남아 신적인 인간이 되는지 지켜보기 위해서 가혹한 시련을 준다고 판단하였다. 여기 <섭리에 관하여>의 4장 1단락과 2단락을 소개한다. 이 난리 중에 가만히 읽어보시길 권한다.
I.
'행운'이라는 것은, 대중에게도, 비열한 사람에게도, 훌륭한 사람에게도 옵니다.
그러나 위대한 사람들만의 특권은 따로 있습니다.
인생의 역경과 공포를 고삐로 채우는 것입니다.
정신적인 죽음을 경험하지 않고 항상 행복하고 번창하면서 인생을 보내는 것은
인생이 담고 있는 본질의 다른 반을 모르는 것입니다.
II.
당신은 위대한 사람입니다.
그러나 만일 운명이 당신에게 당신의 덕, 당신의 실력을 발휘할 기회를 주니 않는다면,
어떻게 제가 당신이 위대한지 알겠습니까?
당신은 지금 올림픽 경기장에 들어섰습니다. 아무도 당신이외에 그런 사람은 없습니다.
당신은 왕관(코로나!)을 차지하였다고 승리한 것은 아닙니다.
나는 당신이 왕관을 차지해서 축하하는 것이 아니라 용감한 사람이기 때문에 축하합니다.
나는 당신이 집정관이나 정무관에 오르기까지 보여준 의지를 축하합니다.
당신은 존경을 얻었습니다.
시련은 인간이 위대하다는 것을 증명하는 유일하면서도 잔인한 과정이다. 우리는 이 시련을 두려워하는가, 아니면 우리가 얻는 존경을 더욱 빛나게 만들 것인가?
In part IV Seneca almost challenges his friend: "to be always prosperous, and to pass through life without a twinge of mental distress, is to remain ignorant of one half of nature. You are a great man; but how am I to know it, if fortune gives you no opportunity of showing your virtue?"
Now this may seem a bit hypocritical from someone famously as prosperous and influential as Seneca himself, but people tend to forget that Seneca had lost many of his possessions when he was sent into exile by Claudius, in his mid-forties; and that he was writing De Providentia when he had already fallen in disgrace with Nero. So it's fair to say that he knew what he was talking about.
The theme continues with two more analogies: "you can judge of a pilot in a storm, of a soldier in a battle. How can I know with how great a spirit you could endure poverty, if you overflow with riches?"
And speaking of soldiers, at some point Seneca talks of god as if he were a general (notice, by the way, the back and forth between plural and singular when referring to the deity/deities): "Why does God afflict the best of men with ill-health, or sorrow, or other troubles? Because in the army the most hazardous services are assigned to the bravest soldiers … No one of these men says as he begins his march, 'The general has dealt hardly with me,' but 'He has judged well of me.'"
In part V Seneca seems to return to a more classically Stoic concept of Fate understood as universal cause and effect: "The fates guide us, and the length of every man's days is decided at the first hour of his birth: every cause depends upon some earlier cause: one long chain of destiny decides all things, public or private. Wherefore, everything must be patiently endured, because events do not fall in our way, as we imagine, but come by a regular law."
Shortly thereafter there is a rather poetic articulation of the duty of the wise person and why it makes sense: "What is the duty of a good man? To submit himself to fate: it is a great consolation — to be swept away together with the entire universe."
Here is one of the passages where the Stoic view of god-as-the-cosmos is more evident, again in contrast with the Christian view: "'But why was God so unjust in His distribution of fate, as to assign poverty, wounds, and untimely deaths to good men?' The workman cannot alter his materials: this is their nature. Some qualities cannot be separated from some others: they cling together; are indivisible."
The picture of god that this comes closest to is that of Plato's demiurge, who makes the universe with the materials and within the constraints that are already present and for which he is not responsible. But the Stoics went even further, since they didn't think that god was outside the cosmos, working as a designer (Christianity) or artist (Platonism) to shape the world. He was the world, which shapes itself because of the natural regularities of cause and effect.
In the final section, Seneca gives some good 'ol fashioned Stoic advice to his friend, uttering what he imagines to be god's words to men: "Despise poverty; no man lives as poor as he was born: despise pain; either it will cease or you will cease: despise death; it either ends you or takes you elsewhere: despise fortune; I have given her no weapon that can reach the mind. Above all, I have taken care that no one should hold you captive against your will: the way of escape lies open before you: if you do not choose to fight, you may fly. For this reason, of all those matters which I have deemed essential for you, I have made nothing easier for you than to die … That very act which is called dying, by which the breath of life leaves the body, is too short for you to be able to estimate its quickness: whether a knot crushes the windpipe, or water stops your breathing: whether you fall headlong from a height and perish upon the hard ground below, or a mouthful of fire checks the drawing of your breath — whatever it is, it acts swiftly. Do you not blush to spend so long a time in dreading what takes so short a time to do?"
As Epictetus would later put it, the door is always open, if the room is too smoky, get out. If not, it means you can still breath and that it is worthwhile for you to keep doing so.
시련은 섭리다.
1. Prosperae res et in plebem ac uilia ingenia deueniunt; at calamitates terroresque mortalium sub iugum mittereproprium magni uiri est. Semper uero esse felicem et sine morsu animi transire uitam ignorare est rerum naturae alteram partem.
Prosperity comes to the mob, and to low-minded men as well as to great ones; but it is the privilege of great men alone to send under the yoke[4] the disasters and terrors of mortal life: whereas to be always prosperous, and to pass through life without a twinge of mental distress, is to remain ignorant of one half of nature.
2. Magnus uir es: sed unde scio, si tibi fortuna non dat facultatem exhibendae uirtutis? Descendisti ad Olympia, sed nemo praeter te: coronam habes, uictoriam non habes; non gratulor tamquam uiro forti, sed tamquam consulatum praeturamue adepto: honore auctus es.
You are a great man; but how am I to know it, if fortune gives you no opportunity of showing your virtue? You have entered the arena of the Olympic games, but no one else has done so: you have the crown, but not the victory: I do not congratulate you as I would a brave man, but as one who has obtained a consulship or praetorship. You have gained dignity.
3. Idem dicere et bono uiro possum, si illi nullam occasionem difficilior casus dedit in qua [una] uim animi sui ostenderet: 'miserum te iudico, quod numquam fuisti miser. Transisti sine aduersario uitam; nemo sciet quid potueris, ne tu quidem ipse.' Opus est enim ad notitiam sui experimento; quid quisque posset nisi temptando non didicit. Itaque quidam ipsi ultro se cessantibus malis optulerunt et uirtuti iturae in obscurum occasionem per quam enitesceret quaesierunt.
I may say the same of a good man, if troublesome circumstances have never given him a single opportunity of displaying the strength of his mind. I think you unhappy because you never have been unhappy: you have passed through your life without meeting an antagonist: no one will know your powers, not even you yourself." For a man cannot know himself without a trial; no one ever learnt what he could do without putting himself to the test; for which reason many have of their own free will exposed themselves to misfortunes which no longer came in their way, and have sought for an opportunity of making their virtue, which otherwise would have been lost in darkness, shine before the world.
4. Gaudent, inquam, magni uiri aliquando rebusaduersis, non aliter quam fortes milites bello; Triumphum ego murmillonem sub Ti. Caesare de raritate munerum audiui querentem: 'quam bella' inquit 'aetas perit!' Auida est periculi uirtus et quo tendat, non quid passura sit cogitat, quoniam etiam quod passura est gloriae pars est. Militares uiri gloriantur uulneribus, laeti fluentem meliori casu sanguinem ostentant: idem licet fecerint qui integri reuertuntur ex acie, magis spectatur qui saucius redit.
Great men, I say, often rejoice at crosses of fortune just as brave soldiers do at wars. I remember to have heard Triumphus, who was a gladiator [5] in the reign of Tiberius Caesar, complaining about the scarcity of prizes. "What a glorious time," said he, "is past." Valour is greedy of danger, and thinks only of whither it strives to go, not of what it will suffer, since even what it will suffer is part of its glory. Soldiers pride themselves on their wounds, they joyously display their blood flowing over their breastplate.[6] Though those who return unwounded from battle may have done as bravely, yet he who returns wounded is more admired.
2020.3.22(月曜日) 매일묵상 "루틴"
배철현과 함께 해보는 수련
"Many natures are so constituted that ordinary happenings in an ordinary career would not arouse or develop their greatest talents, which lie too deep to be easily ignited."
Orison Swett Marden, Making Life a Masterpiece
Success in the life of an individual is the product of the same two factors that lead to success in the business world: good leadership and good management. Or as Stephen Covey explains in his book The 7Habits of Highly Effective People:
"Management is efficiency in climbing the ladder of success; leadership determines whether the ladder is leaning against the right wall."
Stephen Covey, The 7 Habits of Highly Effective People
In the previous video, we focused on the importance of setting a goal and this can be seen as the leadership phase of the process. Our goal gives direction and purpose to our life and assuming our goal is ambitious, focused, and in a domain we find intrinsically rewarding, then our ladder is leaning against a wall sturdy enough for the heights of uncommon success. So now it is time to scale that ladder and in this video we are going to explore how the key to this process lies in the proper management of our days:
"You will never change your life" wrote John Maxwell "until you change something you do daily. The secret to your success is found in your daily routine."
John C. Maxwell
When we examine the lives of the uncommonly successful what we discover is that these people have an uncanny ability to do the right things, at the right times, with far more consistency than the mass of the mediocre. Jerry Seinfeld is a famous example. Early in his career, as he was trying to break through as a stand-up comedian, Seinfeld developed a routine whereby he would write at least one new joke a day. This routine, according to Seinfeld, was crucial to his future success. Stephen King, one of the most prolific authors of our generation, also abides by a daily routine, or as he notes in his autobiography:
"Once I start work on a project, I don't stop and I don't slow down unless I absolutely have to. If I don't write every day, the characters begin to stale off in my mind – they begin to seem like characters instead of real people…The truth is that when I'm writing, I write every day, workaholic dweeb or not."
Stephen King, On Writing: A Memoir of the Craft
Leo Tolstoy is another author who used the power of a daily routine to create his masterpieces. During the writing of War and Peace Tolstoy recorded the following in his personal diary:
"I must write every day without fail, not so much for the success of the work, as in order not to get out of my routine."
Leo Tolstoy, Personal Diary
A final example comes from Tom Petty, one of the greatest rock stars of our generation. Regarding what made Petty's career so prolific, his daughter Adria Petty, had the following to say in a tribute she wrote shortly following his death:
"My dad went into a room and wrote almost every day. . .He had a guitar in his hands, strumming and talking to us most of our lives."
Adria Petty, An American Treasure
What is common among these four individuals is not just that they all reached the apex of success, but that they all did so through the power of a daily routine. So how can we build ourselves a good routine that will promote the achievement of our own aims? The first step is to identify our supremely important tasks. We need to know what activities are crucial to our success, for far too many people fail to achieve their goals not due to a lack of work, but because too much time is spent on the trivial. Our supremely important tasks may change over time, but assuming that our goal is sufficiently focused, at any stage of the process there should be no more than a handful of such tasks. If, for example, our goal is to write a book, we could break it down into four main stages. First we need to do the research, then we need to write the content, then edit the content, and finally when the book is complete we need to do some form of marketing. Depending on the stage we are on, the supremely important task may be the research, the writing, the editing, or the promotion. As Covey explains in The 7 Habits of Highly Effective People, when you are clear on your supremely important task:
". . . you can make certain that whatever you do on any particular day does not violate the criteria you have defined as supremely important, and that each day of your life contributes in a meaningful way to the vision you have of your life as a whole." (The Seven Habits of Highly Effective People)
Stephen Covey, The 7 Habits of Highly Effective People
How do we ensure that like Seinfeld, King, Tolstoy or Petty each day we spend at least some time doing that which is supremely important? There are many ways to structure our days to accomplish this, but one approach that seems to work well for a lot of people is to focus on developing routines at the beginning and end of our days, while leaving the middle of the day open. This approach offers a good balance between the structure needed for consistency and the flexibility required to deal with the uncertainty of life, or as Daren Hardy writes in The Compound Effect:
"The key to becoming world-class in your endeavors is to build your performance around world-class routines. It can be difficult, even futile, to predict or control what will show up in the middle of your workday. But you can almost always control how your day starts and ends. I have routines for both."
Darren Hardy, The Compound Effect
The beginning of the day is an optimal time to devote to our supremely important task for several reason. Firstly, most of us are at our cognitive best soon after we awake and so it is common sense to do that which is most important when our mental faculties are at their peak. The second reason for starting our day with our supremely important task is because in so doing we don't allow the events of the day the opportunity to distract us, stress us out, or to derail us from even getting down to that which is important – we just do it every day, first thing. But there is a third reason for adopting this practice and this relates to our mental well-being: By getting the supremely important task out of the way at the beginning of the day we rid ourselves of the anticipatory anxiety that often lingers when we know that we still haven't done the work that will really make or break our success.
With the start of our day devoted to our supremely important task, we can leave the core of our day open for the variety of miscellaneous tasks that are associated with accomplishing any ambitious goal. But at the end of our day we should consider implementing what is called a shutdown routine. A shutdown routine takes no more than 15 to 30 minutes and all that it requires is that we perform two simple tasks: we evaluate our current day and we make plans for the next one.
"One of the little-known secrets of successful individuals is that those who are most successful evaluate themselves daily. Daily evaluation is the key to daily success, and daily success is the key to success in life and career."
Jason Selk, Executive Tougness
In evaluating our current day we should consider devising some sort of tracking method for our supremely important task. For like Seinfeld who would mark a big X on a wall calendar each day he wrote a new joke, it is well established that recording an activity that we are trying to habituate is a good way to motivate us and to hold us accountable. In addition to keeping track of our time, the evaluation of our current day should also consist of writing down any unfinished tasks or any tasks that we know require our attention tomorrow. By doing this we accomplish what is called a cognitive unloading – we will become clear on what must be done tomorrow and so we don't have to spend the remainder of the day fretting and worrying about it:
"To set yourself on the right track, ask yourself these two critical questions: (1) What are the three most important things I need to get done tomorrow? and (2) What is the single most important task I must get done? The questions work within your brain's 'channel capacity' to give you direction and prioritization in manageable doses. When you start your day, you know the three most important things you need to get done by the end of the day, and you know which of those three things is the big, glow-in-the-dark priority. You'll be amazed at how much clearer your decision-making becomes—and how much more efficiently you'll use your time—just by taking this simple organizational step."
Jason Selk, Tom Bartow and Matthew Rudy, Organize Tomorrow Today
This simple routine of devoting the start of our day to our supremely important task and the end of the day to reflection and organization, obeys the cardinal rule of time management, which as Covey explains is to "Organize and execute around priorities." (The 7 Habits of Highly Effective People) What we need to realize, however, is that the daily routine offered here is but one of many options that can produce a life of uncommon success. Depending on our current lifestyle this routine may or may not be feasible, but whatever the case the important thing is to create some sort of daily routine, to experiment with it for a while, and then to optimize it as needed, or as Jeff Olson writes in The Slight Edge:
"The point is not to come up with the brilliant blueprint that is guaranteed to take you all the way to the finish line. The point is simply to come up with a plan that will get you out of the starting gate. It's not even that your starting plan doesn't necessarily get you there—it for sure won't get you there, at least not the exact plan you conceive at first. Nobody has that degree of perfect precision in long-range planning, and there are too many variables and surprises along the way that will require adjustments to the plan. You have to start with a plan, but the plan you start with will not be the plan that gets you there."
Jeff Olson, The Slight Edge
So with the setting of our goal we have taken leadership of our life and with the creation of a daily routine we have set ourselves up to optimally manage our time. What's left in the pursuit of uncommon success? The simplest step of them all, but the one at which most people fail – we need to execute on our routines with a ruthless consistency for as George Leonard wrote: "Consistency of practice is the mark of the master." (George Leonard) In the next video we will explore tips and tricks that can help us cultivate this success-generating consistency.
루틴은 예기치 않은 성공이다.